Wode Maya: My girlfriend left me after seeing a picture of me with a Himba girl | Confirms sex's offered to Himba guests
Ghanaian star YouTuber Wode Maya has disclosed that once, his girlfriend, now his wife, broke up with him because he shared a picture of him with a Namibian woman from the famed Himba tribe.
"My girlfriend broke up with me the day I posted this photo on Twitter [about to cry emoji] but I was just there for content creation [weeping emoji]," he tweeted on Sunday, November 4, 2022.
He attached the photo he was referring to. See it below.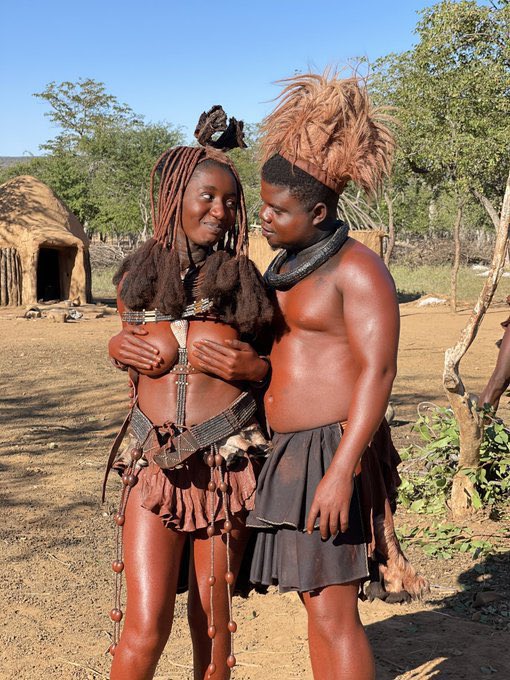 Maya also tweeted a YouTube link to a video chronicling his visit to a Himba village in northern Namibia.
The exciting and revelatory video begins with the YouTuber asking a man who appeared to be his tour guide if it was true that a Himba man could give his wife to a visitor with the instruction to satisfy him sexually as part of a warm welcome.
To Woye Maya's astonishment, the guide nonchalantly said, "Yes."
Watch footage of the trip here:
Reacting to the post, his wife, knownly popularly as Miss Trudy, a Kenyan, commented with: "You are lucky your wife is understanding and she took you back![laughing, crying emojis]"
On Saturday, September 10, 2022, Wode Maya married Trudy in Kenya.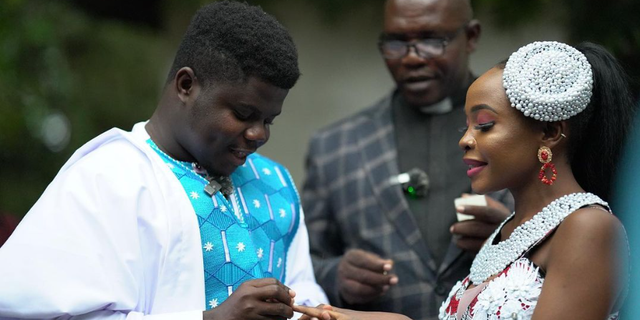 Wode Maya was recognised with a GUBA 2022 award in Rwanda on 29 September for his efforts in advertising Africa to the international world.